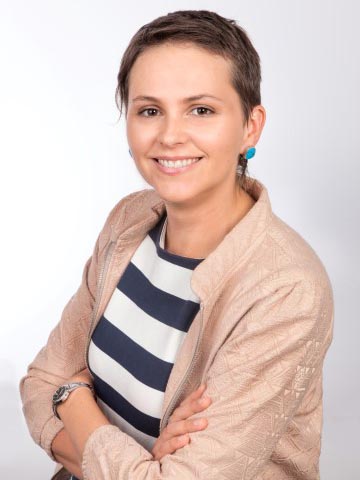 Carolina Escobar
Carolina Escobar completed her undergraduate studies in psychology at the University of Antioquia (Colombia) and Geneva (Switzerland). She then obtained a Master of Science degree in psychology at the University of Lausanne (Switzerland) with a focus in Anthropology and Clinical Psychopathology and Child and Adolescent Clinical Psychology. Her rich experience spanning several universities, cities and approaches to psychology, has granted her a wide perspective of human psychology and psychopathology.
Carolina Escobar's interest in the mutual link between body and language and in the intersection between neuroscience and psychoanalysis led her to start a PhD thesis. Her ongoing PhD work takes place at the Agalma Foundation, under the co-supervision of Prof. François Ansermet and Prof. Pierre Magistretti of the Doctoral School of Life Sciences of the Faculty of Biology and Medicine at the University of Lausanne.
Her research utilizes a Lacanian clinical perspective to investigate the implications of the dynamic process that traumatism inherently inflicts on memory and on defining the unconscious.
Selected peer reviewed publications